KFN Lunch Series - August 11, 2015
Professor James Shein, joins Ed Keller ('91) of Morgan Stanley and Adam Sokoloff ('88) of Jefferies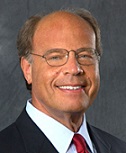 Update: We are pleased to announce that James B. Shein, Professor of Management & Strategy at Kellogg, will be making a presentation on current trends in Corporate Governance at the KFN Lunch Series there are still just a few seats available.
http://www.kellogg.northwestern.edu/faculty/directory/shein_james_b.aspx
On behalf of the Kellogg Finance Network (KFN) we'd like to extend a personal invitation to our August 11th Advisory Board Lunch Series featuring two prominent members of KFN's Advisory Board for an interactive discussion. KFN is an organization founded and managed by influential Kellogg finance alumni with over 25 years of experience focused on enhancing the Kellogg brand within the greater global finance community.
As part of that initiative, you are included in our select group of approximately 20 Kellogg alumni invited to participate in this lunch discussion featuring Advisory Board members:
Ed Keller '91
Managing Director, Head of Prime Brokerage for Americas
Morgan Stanley

Adam Sokoloff '88
Managing Director, Investment Banking & Global Head of Financial Sponsors Group
Jefferies, LLC
The KFN Lunch Series is an ongoing targeted event for Kellogg alumni focused on building and strengthening relationships within the financial services industry in an intimate group setting. This event represents a valuable opportunity to meet with Advisory Board members with distinguished careers in financial services, while connecting with other members of the Kellogg Finance community.

Event Details:
Tuesday, August 11, 2015
12:00 PM - 1:30 PM
1585 Broadway | New York, NY