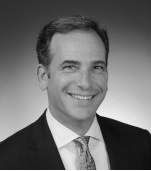 Richard Mandel ('87)
Founder, Ramsfield Hospitality Finance

Richard Mandel is responsible for the overall development and operation of Ramsfield Hospitality Finance (RHF). Ramsfield Hospitality Finance (Ramsfield) is a hotel real estate lender, investor, and asset manager. Richard has a specific focus on new deal origination and capital formation. Richard founded Ramsfield Hospitality Finance as a joint venture with CarVal Investors in 2003 (f.k.a. Cargill Value Investment). Since the founding of the Company, RHF has been involved in over $800 million of hotel debt and equity investments. These investments have yielded over a 20% IRR.

Prior to the founding of Ramsfield, Richard was Director and Founder of Kenedix. From 1995 to 2002 Kenedix grew from a start-up to a full service real estate investor and advisory firm. The company entered the public markets in Japan with a successful IPO in 2002 and today is a market leader in the country.

From 1993 through 2002, Richard held various senior positions at Kennedy Wilson USA, culminating as President of the Commercial Investment Sales Group. Under his leadership, Kennedy Wilson completed over $1 billion of commercial real estate transactions. In addition to running the Investment Sales Group, Richard originated and oversaw over $500 million of principal investments for Kennedy Wilson.

Richard was previously a Director at Jones Lang Wootton USA and was involved with all aspects of real estate investment banking from disposition, analysis, marketing, negotiations and closing.

Richard received his BA from Washington University in St. Louis, Missouri and his MBA from Kellogg School of Management at Northwestern University.