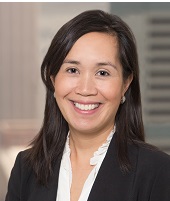 Lynette Vanderwarker (NU '96)
Chief Strategy Officer & Managing Director, Angel Island Capital


Lynette Vanderwarker is Chief Strategy Officer and a Managing Director at Angel Island Capital, which she joined in 2018. Previously, Lynette spent five years with KKR, where she led the Credit Strategies Group as a Managing Director. Prior to KKR, she spent ten years at BlackRock, where she was involved in a broad range of activities, including co-leading the Fixed Income Strategy group, as well as structuring and marketing the firm's hedge fund strategies. Earlier in Lynette's career, she worked at Goldman Sachs Asset Management as a Vice President in the Global Manager Strategies group.

Lynette currently serves on the Board of Directors of the Aperio Group, a research-based investment management firm. Philanthropically, she serves as a member of the Board of Trustees of the Brownstone School in New York as well as the Development Committee for the Women's Sports Foundation.

Ms. Vanderwarker has a BA from Northwestern University and an MA in Public Administration from Columbia University.