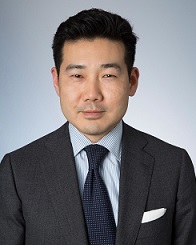 David H. Koh ('99)
Managing Director & Senior Investment Strategist - Bank of America

David H. Koh is a Managing Director and Senior Investment Strategist for the Chief Investment Office (CIO) within Bank of America Corporation, supporting Merrill and the Bank of America Private Bank. In this role, he is involved in CIO investment activities, as well as managed portfolio strategy development and initiatives across the GWIM institutional and wealth management businesses. David is based in New York, New York.

Prior to joining Bank of America, David was the Head of Third Party Solutions and the Global Investment Group at Deutsche Bank.

David earned his BS in Public Administration from the University of Southern California and a JD-MBA from the Kellogg School of Management at Northwestern University. He is a member of the New York State Bar Association.