Meet Our Advisory Board
Senior Alumni in the Finance Industry
The KFN Advisory Board is led by '67 alumnus Jerry Kenney, a BlackRock executive and former Merrill Lynch Vice Chairman, along with more than 46 other prominent Northwestern and/or Kellogg senior alumni in finance related positions.
President, National Services - Wealth Management


Former Co-head
Credit Suisse Private Fund Group




Co-Founder, Managing Partner
Harvest Volatility Management

GE Energy Financial Services



Co-Chairman
NewHold Enterprises
Deutsche Asset Management
Managing Director
Littlejohn

CEO
Adams Street Partners
Senior Advisor
Perella Weinberg Partners

CFA, Managing Director
BlackRock



CEO
Spencer Stuart


CEO and Chairman of the Board of Directors
Solar Capital

Deputy CIO
Public and Tradable Markets


Co-head & Sr. Managing Director - Financial Institutions
Macquarie Capital
CEO
trueEX



Co-Founder, CFA
AQR Capital Management

Managing Director
Morgan Stanley

Managing Director, Sr. Advisor
BlackRock

CEO
GSV Capital




Executive Partner
Madison Dearborn Partners

Managing Partner
Sagewind Capital



Founder
Ramsfield Hospitality Finance

Managing Partner
Trilantic North America
Partner & Sr. Advisor
Prince Street Capital Management


Director
Navigant Consulting, Inc.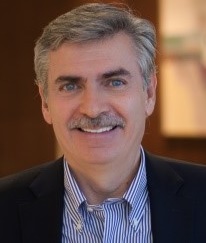 Sr Managing Director
Cornerstone Equity Investors

Managing Principal
Odyssey Investment Partners

Chairman of the Board
Signature Bank

Senior Advisor
Century Equity Partners
Partner
Ares Management




Chief Investment Officer
Prudential

Managing Director
The Carlyle Group


Co-Founder, Chief Operating Officer & Director
Solar Capital

Investment Executive
Privatus Partners

Founding Partner
W Capital Partners