KFN Lunch Series, Current Trends in Capital Markets
Come meet Tom Morrison (KSM '92), Senior Managing Director - Blackstone Capital Markets
​Thursday, July 28, 2016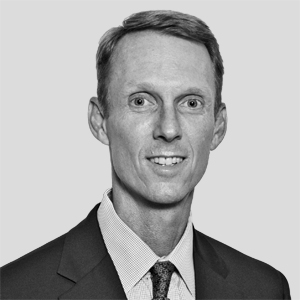 Join us for our KFN Lunch Series on Thursday, July 28 from 12:00pm - 1:30pm. Our featured speaker will be Tom Morrison (KSM '92), Senior Managing Director - Blackstone Capital Markets. Tom will be speaking on his current view of trends in the equity capital markets.

Tom leads Blackstone's Equity Capital Markets effort across their investment and advisory businesses. He assists Blackstone's portfolio companies and advisory clients in equity related situations, and manages the firm's relationships with public equity market investors.

Before joining Blackstone in 2011, he was the Global Head of Equity Capital Markets at Sanford Bernstein, where he was also a member of the Management Committee. Previously, he was the Global Head of Equity Syndicate at Bank of America, where he was also a member of the Equities Management Team, the Equity Capital Markets Operating Committee, and the Equity Commitment Committee. Prior to that, Tom worked in the Equity Capital Markets groups at Citigroup, Deutsche Bank, and Goldman Sachs.

He has a BA from Harvard College in Economics. He also received an MBA from the Kellogg Graduate School of Management, with majors in Management, Finance, and Marketing. He also studied at the University of London, University College.

Hosting this event from UBS Private Wealth Management is Gerry McGinley (KSM '92), Managing Director of UBS Private Wealth Management.

The KFN Lunch Series is an ongoing targeted event for Kellogg/Northwestern alumni focused on building and strengthening relationships within the financial services industry in an intimate group setting. This event represents a valuable opportunity to meet with Advisory Board members with distinguished careers in financial services, while connecting with other members of the Kellogg Finance Network.

Seating is limited. Please use the link below to express your interest in attending this event. We will confirm your participation by follow up email.

Location:
UBS Private Wealth Management
299 Park Avenue, 40th Floor
New York

Click here to express interest in attending this event, or email us at info@kelloggfn.org

We will email you in the coming weeks to confirm availability to attend this lunch series event.