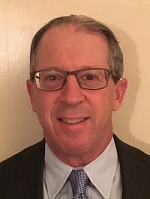 Philip Friedman ('80)
Co-head of Aerospace & Defense, Perella Weinberg Partners
Phil is Co-head of the Aerospace and Defense M&A Advisory Practice at Perella Weinberg Partners (PWP). He has been at PWP since 2006, having also led Asset Management business development and run an Aerospace, Defense He was a Partner of the firm. outsourced CIO and multi-family office asset management firm. He is active in venture capital, as an Operating Partner of Kodem Growth Partners, with a focus on global New Space and other high technology companies. Phil is based in New York, New York.

Phil was previously a Senior Consultant at Accenture. He began his Wall Street career and spent over a decade as a sell side Aerospace and Defense Electronics analyst at Drexel Burnham Lambert and Morgan Stanley. He subsequently ran the 200 person North American Equity Research department at Morgan Stanley. Phil then became a buy side investor and was head of the New York Active Equity business at Morgan Stanley (sitting on the $400 billion Risk Management Committee of MSAM). He later became a Senior PM and CIO at John Levin and Company.

Phil has been a founder, Board Member, Board Observer and Advisory Director to numerous New Space companies.

Phil received a BA from Rutgers University and graduated as summa cum laude. He earned his MM with high honors from Kellogg School of Management at Northwestern University.