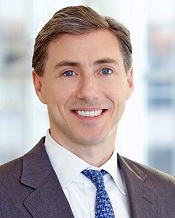 Glenn Shapiro ('98)
Managing Director, Head of Special Siutations & Fundamental Strategies - UBS






Glenn Shapiro is a Managing Director, Head of Special Situations and Fundamental Strategies at UBS. Glenn is primarily responsible for managing concentrated opportunistic investments for our products as well as the fundamental strategies in the HFS allocation business. Prior to joining UBS in 2015, he founded Gage Reinsurance Limited, a Bermuda-based reinsurance company.

Glenn's professional experience also includes co-founding and managing Parameter Capital Management, a long / short equity-focused hedge fund affiliated and backed by SAC Capital Advisors; a partner and portfolio manager at Balyasny Asset Management, a multi-strategy long / short hedge fund; and an analyst at Sigma Capital Management, a subsidiary of SAC. Glenn began his career in the investment banking division of Lehman Brothers.

Glenn earned is BA from Washington University in St. Louis and his MBA from Kellogg School of Management at Northwestern.