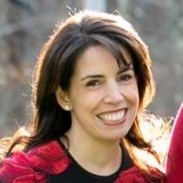 Catherine Vaughn Deutsch ('02)
Partner & Head of Investor Relations - Varadero Capital, LP

Catherine is a Partner & Head of Investor Relations for Varadero Capital. LP. Catherine has over 20 years of experience in finance, of which the last 15 have been specifically focused on alternative investments. Catherine is based in New York, New York.

Prior to Varadero Capital, Catherine was Head of Investor Relations for DoubleBlue Management and before that, Managing Director and Head of Business Development and Investor Relations for Hutchin Hill Capital. Prior to this Catherine was a Managing Director and Global Head of Asset Management at Highbridge Capital Management. Catherine also worked at Blackstone Alternative Asset Management, and prior to this, as a Vice President with Banc of America Securities. She has also worked as a summer Associate with McKinsey & Co. and a Regional Sales Manager for Caterpillar Inc.

Catherine earned a BS from the Fisher College of Business at The Ohio State University and an MBA from Kellogg School of Management where she was a Rothschild Scholar. She is a CFA Charterholder.