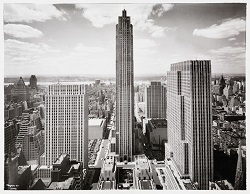 KFN Speaker Series - February 28th
Trends in Global Family Office Investing: A Special UBS Report and Kellogg Alumni Panel

Hosted by Gerry McGinley ('92), Managing Director, UBS Private Wealth Management
Guest Speaker: Stewart Kesmodal, Managing Director and Head of the Global Family Office, Americas, UBS
Panel Members: Nathan Troutman ('86), Investment Executive, Privatus Partners, Glenn Shapiro ('98), Managing Director, Head of Special Situations & Fundamental Strategies, UBS, and Beth Rahn ('13), Vice President and Head of Family Capital, McNally Capital.
Driven by increasing globalization, higher risk, and a desire to effect positive change, family offices are alterning their approach to wealth management. Join us for a deep dive into the current and prospective outlook of family offices around the world. The UBS Global Family Office Report 2018 provides a comprehensive analysis of family offices' investment practices, operational costs, philanthropic giving and plans for succession.
Stewart Kesmodal, who drives the strategy and delivery of advice and solutions for UBS family offices and family-owned businesses throughout the Americas, will share insights including allocation shifts and regional investment differences.
A panel discussion will feature
Nathan Troutman
, who throughout his career has worked with some of the world's most prominent business families,
Glenn Shapiro
, a hedge fund expert currently at UBS, and
Beth Rahn
, a VP at McNally Capital.
6:00 PM - Registration
6:30 - 7:30 PM - Program | 7:30 - 8:00 PM Cocktail Reception

Venue:
1285 Avenue of the Americas