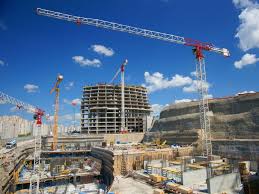 Opportunity Zones: Insights and Perspectives on a New Tax Benefit for Investors
KFN Speaker Series - New York | NY


Included as part of the 2017 Tax Cuts and Jobs Act, opportunity zone funds were created to spur investment in underdeveloped neighborhoods by allowing investors to defer and reduce capital gains. KFN's panel of experts, influencers, and investors will focus on the OZ investment process, regulations, opportunities, and future potential implications.
Panel Members: Frank McGrew, Managing Partner, McNally Capital, James Simmons ('96), Managing Partner, Asland Capital Partners; and John Green, Managing Principal, Blackstar Real Estate Partners
Special thanks to George Scott ('99), Senior Real Estate Investment Officer, New York State Common Retirement Fund, Office of the State Comptroller, and host Cohn Reznick.
Event Details:
Tuesday, May 14
6:00p - Cocktail Reception
6:30p - Program

Cohn Reznick
1301 Avenue of the Americas
New York, NY 10019
About our speakers:
John Green, Co-founder & Managing Principal, Blackstar Real Estate Partners
John is Co-founder and Managing Principal of Blackstar Real Estate Partners. With over 18 years of real estate and finance experience, John has managed approximately $5 billion in commercial, multifamily residential and mixed-use properties in greater Washington, D.C.; New York City; Baltimore; San Francisco;and other major metropolitan areas within the United States.

For the decade prior to founding Blackstar, he served as Managing Director for MacFarlane Partners, a San Francisco based real estate private equity firm. During his time at MacFarlane Partners, he was responsible for managing a portfolio consisting of over 2.75 million sf of commercial space, 7,500 apartment units, 400,000 sf of retail, 1,000 hotel keys, and over 10 million sf of potential development.

Prior to joining MacFarlane Partners, John worked in the real estate development group of The Community Builders; and as an investment banker at Goldman, Sachs & Co. He currently serves as a board member of the Center for Real Estate and Urban Analysis at The George Washington University.

John earned his MBA from Harvard Business School and MPA from Harvard Kennedy School. He also holds a BS degree in Systems Engineering from the University of Virginia.

Todd Henderson, Managing Director Chief Executive Officer, Real Estate – Americas
Todd joined DWS in 2003 and is currently Head of Real Estate, Americas for DWS STET platform based in New York where he leads all aspects of the real estate business in the Americas. As CEO of the Americas Real Estate business, he serves on the America's Investment Committee, the Alternatives Global Investment Committee and the Alternatives Global Executive Committee. In addition, he is a member of DWS's Executive Committee in the Americas. Prior to his current role, Todd was the Chief Investment Officer for DWS's Real Estate business in the Americas. Prior to joining the Company, Todd was a transactions lead for The J.E. Robert Company in Washington, D.C., where he was involved in the sourcing, executing and financing of over $6 billion of real estate transactions. He began his career at First Gibraltar Bank in 1991 in the "bad bank," restructuring and disposing of nonperforming real estate loans on behalf of the bank and the Resolution Trust Company (RTC).

Todd holds a BA in History from the University of North Texas and an MBA from The Wharton School, University of Pennsylvania. Member of the Urban Land Institute, Pension Real Estate Association and the Lincoln Center Real Estate and Construction Council.

Ronald A. Kaplan, CPA, Partner, CohnReznick
Ron is a CPA and partner with CohnReznick and is the Firm's Commercial Real Estate Industry Leader. Ron has more than 20 years of experience providing assurance, due diligence, business advisory, and tax services to clients involved in commercial, residential, retail, and hospitality real estate properties, both domestic and international. Ron regularly provides assistance and advisory services to clients as they negotiate agreements with lenders, equity partners, and fund managers. In addition, he advises clients on accounting and tax matters throughout the agreement process, from initial drafting through completion.

Prior to joining CohnReznick, Ron was in charge of the real estate practice for the New York office of a large national public accounting firm. In this role, he oversaw the practice's client services, account management, and team development functions.

Ron earned a Bachelor of Business Administration from James Madison University.

Frank A. McGrew, Managing Partner, McNally Capital
Frank is a Managing Partner at McNally Capital where he leads Merchant Banking efforts while also supporting the firm's Direct Investing efforts. He also initiated and now leads McNally's OZ investment efforts while collaborating with McNally's network of over 800 family offices. Previously he was a Managing Director within Investment Banking at Raymond James having also assumed increasing levels of responsibility while working at other global investment banks, including Morgan Stanley, Merrill Lynch, Salomon Brothers, Morgan Keegan and Morgan Joseph, where he gained significant investment and work experience in the US, Japan, China, Russia and Europe. Frank's professional career also includes significant operating and principal investment experience during his tenure with Buckeye Technologies and as a founder and Managing Director of Paradigm Capital Partners.

Frank earned his BBA from Southern Methodist University and an MBA from the Wharton School at the University of Pennsylvania.

Jeffrey Moskowitz, CPA, CohnReznick
Jeff is a CPA, with more than 15 years of experience providing audit and accounting services, primarily focused on serving clients in the financial services sector. His clients include broker dealers, investment management companies, hedge and private equity funds, and finance companies. Jeff is a member of CohnReznick's Financial Services Industry Practice and has also been a member of the Firm's Quality Control Department. He has worked with clients from start-ups to multi-billion dollar SEC registrants, both in a direct client service and quality control capacity.

Prior to joining CohnReznick, Jeff worked in a financial services industry practice of a Big Four firm and an international accounting firm where he gained more than 10 years of experience providing audit and assurance services for clients in the financial services sector. His experience during that time included analysis of quarterly and annual financial statements in compliance with SEC regulations, assessing internal control procedures, as well as performing annual audits of private companies.

Jeff earned his BA in Accounting & Information Systems from Queens College of the City University of New York.
James (Jim) Simmons, Managing Partner, Asland Capital Parners
Jim is a Managing Partner of Asland Capital Partners, a $150 million real estate private equity concern. Prior to Asland, Jim was employed by Ares Management and was Managing Partner of the $485 million Ares Domestic Emerging Markets Fund. He was previously the Chief Executive Officer of the Upper Manhattan Empowerment Zone Development Corp.

Jim earned a BS in Electrical Engineering and Computer Science from Princeton University, an MS in Engineering from the Virginia Polytechnic Institute and State University, and a MM from the Kellogg Graduate School of Management at Northwestern University.