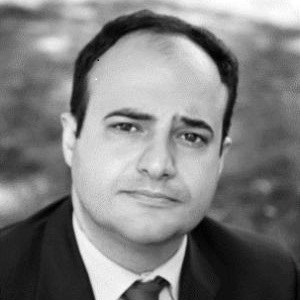 KFN Announces New Advisory Board Member,
CArlos Botelho ('99),
Chief Investment Officer - Limiar Capital Management

Please join us in welcoming Carlos Botelho to our KFN Advisory Board. Carlos is the Chief Investment Officer with Limiar Capital Management.
"I'm excited to be joining this group of engaged alumni in supporting Kellogg, its current and former students in their endeavors in the fields of finance. It's an opportunity to rekindle the connection with the school, meet current and future leaders in the finance field, and bring a perspective from my global experience."

About Carlos Botelho:
Carlos is the Chief Investment officer of Limiar Capital Management, a Washington DC based alternative investment firm focused on actively owning small and mid-cap equities in global emerging and frontier markets, which he co-founded in 2016.

Previous professional experiences include Partner and Head of Global Equity Research and Investments at Cartica Management, Director and senior investment analyst with Marathon Asset Management as well as positions at the International Finance Corporation (IFC) and McKinsey & Company.

Carlos earned his bachelor's in economics from Universidade Nova de Lisboa in Portugal, and his MBA, from the Kellogg School of Management at Northwestern University.

Regards,
Jerry Kenney
Managing Director & Sr Advisor, BlackRock
Chairman of Advisory Board, KFN