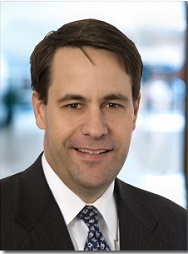 Jeffrey Seaman ('91),
Managing Director, Investment Banking - Financial Sponsor Group at Baird

Jeff is a Managing Director in Baird's Global Financial Sponsor Group with responsibility for managing the firm's relationships with a number of leading private equity firms and family offices. During his tenure at Baird, Jeff has worked on a wide variety of sellside transactions and equity offerings for companies in the industrial, consumer, retail, business services, healthcare and energy sectors. In addition, Jeff co-heads the MD Promotion Committee within Investment Banking and previously served as co-head of Baird's Investment Banking recruiting efforts. Jeff is based in Chicago, Illinois.

Prior to joining Baird, Jeff served as a Senior Managing Director in the Financial Sponsor Group at Bear Stearns & Company. He also spent 15 years with Lehman Brothers in a variety of investment banking positions.

Jeff is an active member of the Chicago community serving on the board of The Golden Apple Foundation, and previously serving on the board of SGA Youth & Family Services.

Jeff received a BBA in Finance and BA in Political Science from Southern Methodist University. He earned an MBA from the Kellogg School of Management at Northwestern University.