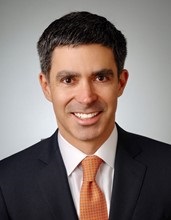 Drew Edwards ('01/'01JD)

Head of Japan Value Equities | Portfolio Manager, GMO

Drew Edwards is an accomplished CEO, entrepreneur, investment and financial services professional. He was Founder, CEO and Chief Investment Officer of Usonian Investments, LLC, an independent investment advisory firm that was launched in August 2017 when Drew completed a buyout from Advisory Research Inc., the asset management subsidiary of Piper Jaffray & Company. In 2020, Usonian Investments was acquired by GMO LLC, where Drew continues to lead GMO Usonian Japan Equities. Usonian's governance focused investment approach calls for collaborative engagement with portfolio company management to enhance corporate value and influence outcomes. Drew is based in San Francisco, California.

Prior to founding Usonian, Drew was Managing Director and Portfolio Manager of international equities at Advisory Research. Before joining Advisory Research, he was an investment professional at Taiyo Pacific Partners, and an investment banker at Lehman Brothers. He also has held management positions at McKesson Corporation and Pfizer Pharmaceuticals.

Drew is an experienced Director, member of The National Association of Corporate Directors (NACD).

Drew earned a BA in International Business from Sophia University in Tokyo and an MBA and JD from Kellogg School of Management at Northwestern University. He was admitted to The State Bar of California and is a Director and Officer of the Japan American Society of Chicago, where he also serves on the Executive Committee.