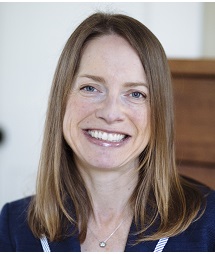 Ellen Carr ('99)

CFA, High Yield Portfolio Manager - Barksdale Investment Management

Ellen is a high yield portfolio manager and principal at Barksdale Investment Management (BIM), a majority-woman-owned, boutique, institutional investment management firm based in Nashville, TN. She specializes in the construction and management of high yield and core plus bond portfolios. Prior to joining BIM, she served as senior vice president and a high yield portfolio manager for institutional separate accounts and mutual funds for The Capital Group Companies/American Funds in Los Angeles, CA. Along with her high yield responsibilities, Ellen also managed investment grade corporate and long duration credit portfolios. Ellen began her career as an investment analyst for the Fixed Income Group at Capital in 1999. Ellen is based in Asheville, North Carolina.
Ellen has been an adjunct professor of finance at Columbia Business School since 2012, where she teaches courses on the credit markets and cash flow modeling.
Ellen is also a writer. She is an occasional contributor to the Financial Times. She co-authored a book on women in investment management published in summer 2021 by Columbia University Press.
Ellen is a trustee of the National Public Radio (NPR) Foundation, as well as a board member of her local NPR affiliate, the Community Foundation of Western North Carolina, and the University of North Carolina Asheville Foundation. She serves as treasurer of the Wilma Dykeman Legacy and vice chair of the Department of Management and Accountancy Advisory Board at the University of North Carolina Asheville. She is a member of the Kellogg Financial Network Advisory Board. Ms. Carr also manages a family foundation (carrfamilyfoundation.org) which awards college scholarships in rural communities.
Ellen received her BA from Harvard where she graduated magna cum laude and Phi Beta Kappa and her MBA from the Kellogg School of Management at Northwestern University.