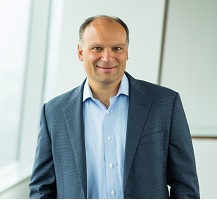 Scott Perricelli('01)
Partner - LLR Partners

With more than 20 years of private equity and investment banking experience, Scott leads LLR Partners' investments in the healthcare and education industries. Prior to joining LLR, he was a principal at Draper Triangle Ventures, an investor in high-technology start-up companies in Ohio and Pennsylvania. He previously served as an associate at Advanta Partners. Earlier in his career, Scott worked in investment banking at William Blair & Co. and JP Morgan and Company. Scott is based in Philadelphia, Pennsylvania.

Scott's current investments include benefitexpress, Corestream, Eye Health America, Kemberton, Phreesia, Physicians Immediate Care and Schweiger Dermatology Group. His previous board experience includes a broad spectrum of growth companies in the healthcare and education sectors. Scott also serves on The Children's Hospital of Philadelphia Foundation Board of Overseers and the Bucknell University Board of Trustees.

Scott earned a BS from Bucknell University and his MBA from Kellogg of School of Management from Northwestern University.