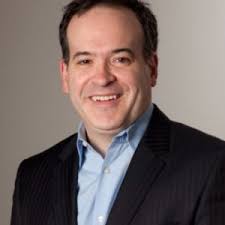 Conversation with Matt Murray (Medill '87, '88), Editor in Chief, The Wall Street Journal
Monday, March 2, 2020
Private Reception for KFN Advisory Board Members: 6pm
Open Presentation and Reception for Kellogg Alumni: 7:15 pm - 8:30p 
Location: UBS, 1285 Avenue of the Americas, NY


Matt Murray is editor in chief of The Wall Street Journal and Dow Jones Newswires, responsbile for all global newsgathering and editorial operations. Matt previously served as executive editor since 2017, and had been deputy editor in chief since 2013. He joined Dow Jones & Company in 1994 as a reporter for the Pittsburgh bureau. Matt received his BSJ from Medill in 1987 and his MSJ from Medill in 1988.
 
He is the author of The Father and the Son and co-author, with former New York City fire commissioner Thomas Von Essen, of Strong of Heart. 
Many thanks to our host, Gerry McGinley ('99), Managing Director, UBS.